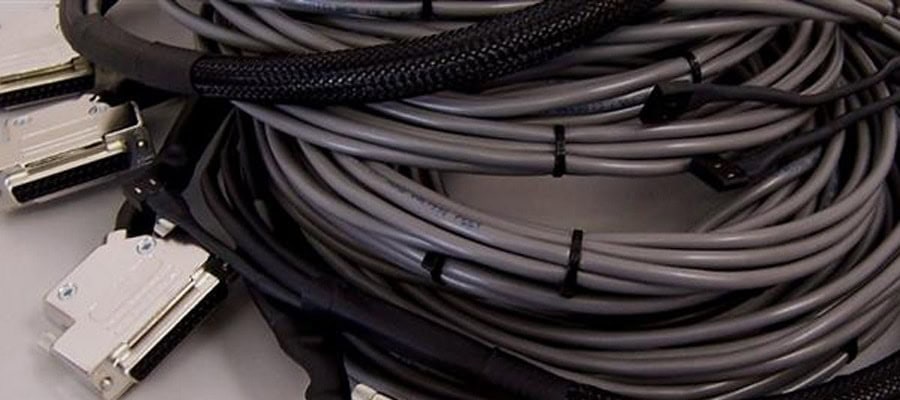 Founded in 2006, Carr Manufacturing Company, Inc. (CMC) is a women-owned company that specializes in manufacturing and assembling custom cable and wire assemblies for domestic original equipment manufacturers (OEMs). Equipped with over a decade of experience, our expert team has the knowledge and equipment necessary to provide customers with high-quality assembly solutions tailored to their unique needs.
At Carr Manufacturing, we serve a wide range of industries, including:
Aerospace. Our cable assemblies provide reliable performance at high altitudes and in high vibration applications. Every product meets IPC/WHMA-A-620 Class III specifications and/or MIL-STD-454 specifications.
Agriculture. Our cable assemblies for the agricultural industry demonstrate excellent connectivity, flexibility, and UV and chemical resistance.
Automotive. For the transportation industry, we provide end-to-end wire harness solutions that find application in products ranging from GPS systems to watercrafts. These products are lightweight and exhibit reliability in high temperatures, shock and vibration resistance, and support for low to high voltages.
Broadcasting and communications. We can create custom cabling solutions for a variety of these industries' needs ranging from video Triaxial cables to junction boxes and tactical cables. Our assemblies have rugged jacket options and flexible designs.
General industry. We create NAFTA-compliant products that offer industrial facilities reliable connector and cabling solutions.
In addition to OEM specifications, all of our medical products comply with ISO 9001, REACH, RoHS, and UL standards. For the medical industry, our cabling solutions are designed to withstand electrical disturbances, high vibration, wear, and more.
Military and defense. We take care to meet or exceed every military specification that applies to our custom cable assemblies. Our products meet IPC/WHMA-A-620 Class III and/or MIL-STD-454 specifications.
Oil and gas. Equipment employed in oil and gas processing facilities needs to withstand corrosion, vibration, and other extreme environmental factors. We produce durable custom cable assemblies for the oil and gas industry that resist crushing, corrosion, and more.
What is a Cable Assembly?
In general, cable assemblies are a group of cables or wires arranged into a single unit using a tube of material made from vinyl, rubber, or pressure-extruded thermoplastics. These are cable harnesses or wire looms that organize and protect electrical conductors. 
The electronics and electrical engineering sectors are the most common industries that use cable assemblies. Apart from protecting from exposure to various elements, these are also utilized to transmit power and signals to their designated point. 
Common Applications of a Cable Assembly
Cable assemblies can be equipped with plugs or sockets and are typically found in demanding industries, such as Aerospace, Automotive, Oil and Gas, Electronics, and Agriculture. Therefore, there's no question that these are used for different applications.
Below are some of the most common cable assembly applications:
Navigation systems

In-flight entertainment systems

Ruggedized computers

Flat panel displays
Safe and easy access to electrical systems is imperative for any business, and this is where a cable assembly will be handy. In addition to safety, these are well-suited for outdoor settings as they can withstand harsh and stressful environments as opposed to wire harnesses. Depending on the application, custom cable assemblies can be designed to fit the customer's specific requirements. 
Types of Cable Assemblies for Industrial Use
With the varying industrial applications today, industrial cable assemblies are grouped into different types for easy identification. These include:
Multicore assembly

: Multicore cables are a combination of multiple signals and power feeds into a single cable. These are commonly found in military vehicles and aircraft control systems.

Audio/visual (AV) cable assemblies

: AV

cable assemblies

connect and transmit high-definition audio and visual equipment to a display, such as a computer or TV. Some examples include VGA/DVI, HDMI, and Coaxial.

Computer cable assemblies

: As the name suggests, these

cable assemblies

connect different computer components, such as hard drives and other computer instrumentations.

General communication and networking cable assemblies

: These are communication cables used to send information signals between networking systems, industrial data communication, and other monitoring systems.

Patch cord or cable assemblies

: Patch cords have two ends that connect a device to a power source. It also links two or more devices into a network, such as Ethernet patch cables.

Telecommunication cable assemblies

: With tight requirements and specifications, telecommunication cables are engineered to facilitate the transmission of data, voice, and video signals. These protect against EMI and RFI signals while ensuring signals aren't lost.

Design Options for Industrial Cable Assemblies
At Carr Manufacturing, we enhance the performance of our custom cable assemblies by using industry-specific materials. Additionally, our cable harness fabrication include the following design options and features in mind:
Connectors

: We can equip your industrial

custom cable assemblies

with connectors, depending on your application. Some examples are pins and sockets, plugs, etc.

Specialty tapes

: Reduce friction and insulate cables by adding specialty tapes.

Resistance

: Provide superior resistance against heat, vibration, and other environmental elements with high-performance materials.

High-quality jacketing

: TPE and polyurethane jackets are two of the most commonly used jacketing materials for

cable assemblies

.
The Custom Cable Assembly Process at Carr Manufacturing
Seamless Design to Delivery Processes
We pride ourselves in providing the best in class products at competitive prices. We offer:
Innovative solutions. We provide a wide range of products for various industries, all under one roof. We utilize experience, technical prowess, and creative intellect to provide our clients with solutions that make a difference.
Quick turn deliveries. We utilize the latest technology and employ trained personnel to ensure that our products are delivered on time while adhering to strict quality standards.
Customization Process
We believe in providing solutions for custom cable assembly that are the perfect fit for our clients and their applications. With immense emphasis on building relationships, we treat each project with a high level of enthusiasm and dedication. Below is the customization process generally followed at CMC:
Meeting with Client (Understanding Requirements)
Develop Sources and Cost
Approval from Client
Prototype Creation
Product Manufacturing on Approval

Standard Features of Our Products
Although our products can be customized to include many additional features, some of our standard products features are:
Potting and encapsulating
Ruggedization
Customization of standard assemblies
Custom braiding
Flat Ribbon /IDC
Weatherproofing
Soldered Terminations
What Is the Difference Between a Cable Assembly and a Wire Harness?
The terms "cable assemblies" and "wire harnesses" are often used interchangeably. However, while the two types of equipment often serve similar roles in industrial applications, there are essential differences between them. When selecting which one to use for a facility's equipment, it's important to understand how the two differ.
Before outlining the difference between wire harnesses and cable assemblies, it's essential to describe the difference between wires and cables; a wire is a single string of metal, whereas a cable consists of two or more concurrent wires bonded or braided together. Similarly, a wire harness features a simple design that consists of a single jacketed line of wires or cables, while a cable assembly is much more robust and features multiple groups of jacketed wires or cables, which, as a whole, are covered in an exterior sheath.
Although both wire harnesses and cables assemblies organize wires and cables and protect technicians from electrical shock, they find application in different environments. As wire harnesses generally serve as a low-cost solution for wiring and cable system organization, they typically use jacketing material with lower durability to reduce production costs. This material characteristic means they are unsuitable for applications where they would be exposed to harsh environmental factors, such as dust, high temperatures, and moisture. On the other hand, the more durable jacketing material typically used in cable assemblies makes them suitable for use in harsh environments.
At Carr Manufacturing, regardless of whether our customers need cable assemblies, wire harnesses, or both, we can provide them with a custom assembly solution that meets their exact application requirements.
Custom Cable Assembly Solutions From Carr Manufacturing
Cable assemblies play an essential role in industrial equipment by protecting wires and cables from environmental hazards, long-term wear, and more. At Carr Manufacturing Company, Inc., we are proud to provide high-quality custom cable assemblies suitable for use in a wide variety of industries and applications.
To learn more about our cable assembly services, contact our team today. Request a quote to get started placing your order for a standard or custom solution.